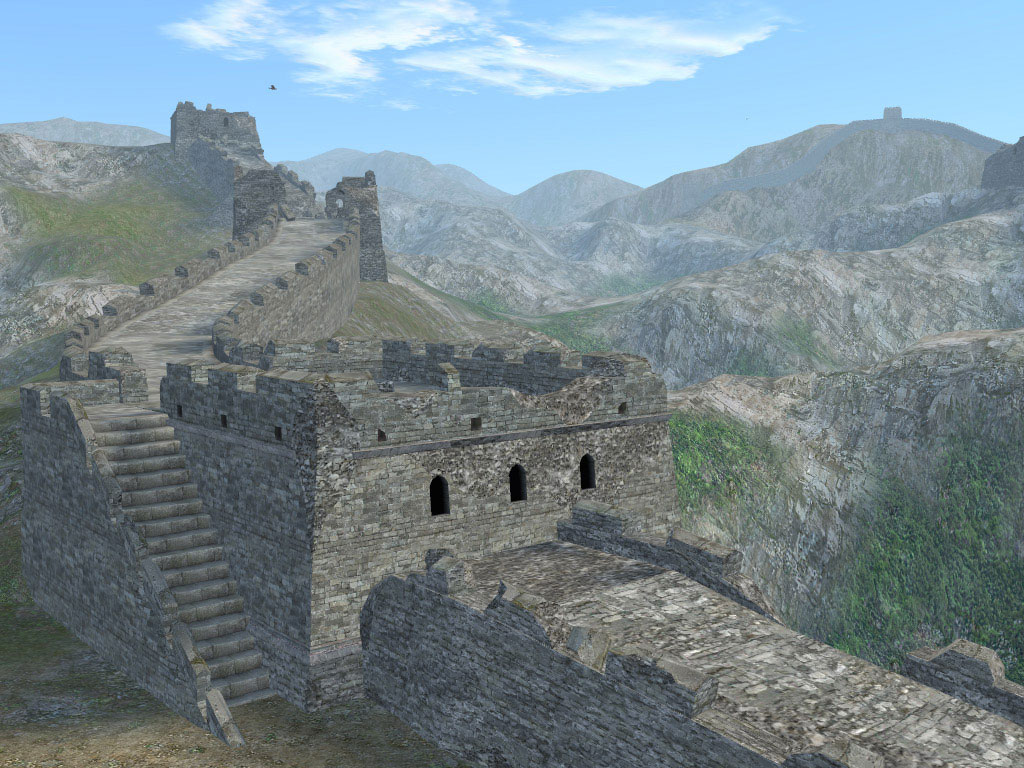 The Great Wall of China, Uncharted Waters Online, 2005 (Koei Tecmo, OGPlanet) Source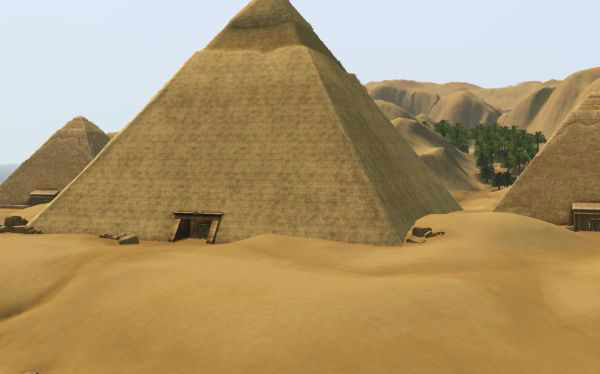 The Pyramids of Giza, Sims 3 World Adventures Expansion Pack, 2009 (EA Play/The Sims Studio, EA Play) Source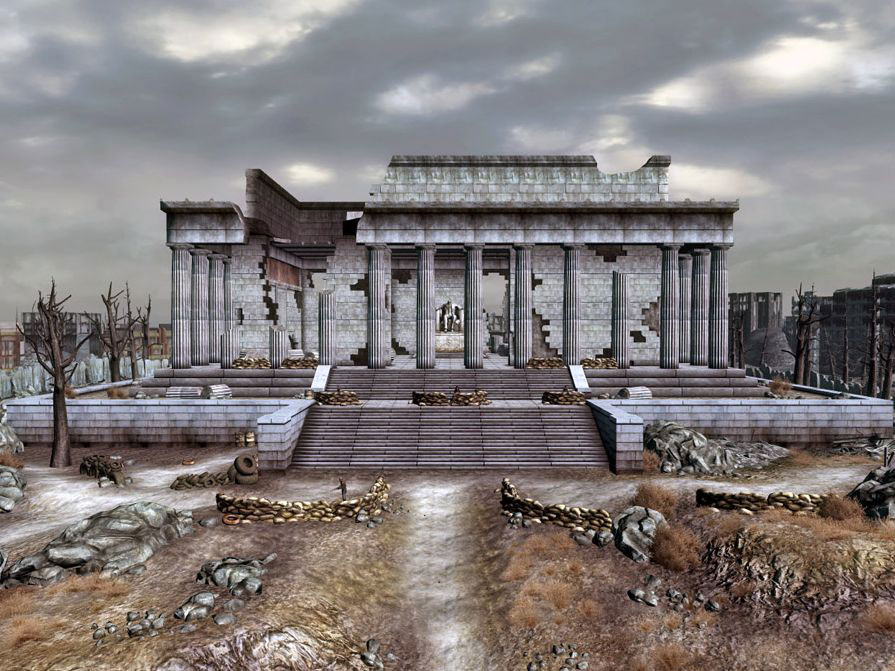 The Lincoln Memorial, Fallout 3, 2008 (Bethesda Game Studios, Bethesda Softworks) Source
The Project
Pixel Pasts is a digital heritage project exploring real-world heritage visualised in the environments of video games. The project features a searchable database, an ever-growing catalogue of real-world historical art, architecture and key figures which have been recreated by the Developers and Artists for commercial and serious games. We hope that this database would be useful as a starting point for academic research but also would provide an interesting resource for anyone who enjoys video games, history or the history of art.
The idea for Pixel Pasts arose from the creator's research in architectural history and gaming for her MSc dissertation in 2014. During her research she found that there were no accessible resources that provided searchable information on the buildings, architects, styles and art-historical artefacts (such as paintings), which are re-created in video games. And so forth, Pixel Pasts was born...
Pixel Pasts was created by Hannah Rice. You can find her on Twitter: @ArchivistH and on her website.
Thanks
Particular thanks go out to Simon Stamp of Block for his assistance with the development of the database and website, and for everyone at University of York in the Departments of History of Art and Department of Archaeology who have supported me in my academic work over the past few years- Hannah @ Pixel Pasts